Welcome to AX'LE Trading (Tokyo Japan)
We have exotic imported car keeping in stock mainly high quality Europeans for a customer who demands all of you. We do normally carry Porsche, Ferrari, Lamborghini, Mercedes-Benz, AMG, Aston Martin, BMW, Audi, Lotus, and high class luxary car such as Bentley or Rolls-Royce.   CONTACT US for any inquiry.
---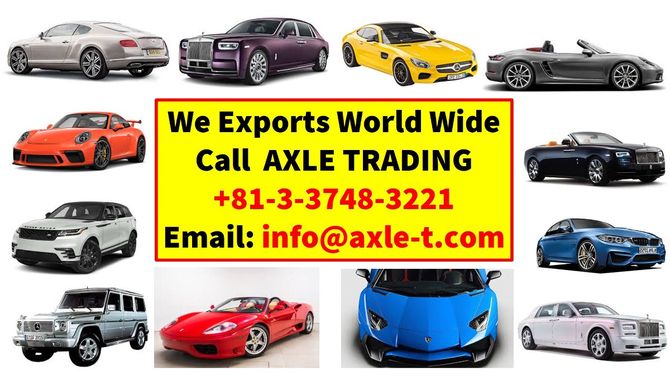 ---
We LOVE TO sell, buy, TRADE-IN, maintenance, IMPORTS, or exports.
---
SHOP INFORMATION
AX'LE Trading Co., Ltd.
2-31-9, Higashitamagawa, Setagaya-ku, Tokyo, Japan, 158-0084
Tel: +81-3-3748-3221,  Fax: +81-3-3748-3177
EMAIL: info@axle-t.com
OPEN: MON to SAT
CLOSE: SUN
BUS. HR: MON - SAT: 10AM to 8PM,  HOLIDAY: 10AM to 7PM